Home
About the Book
About the Author
Photos
Guestbook
Contact Us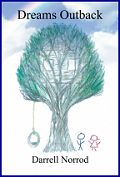 Buy The Book
About the Book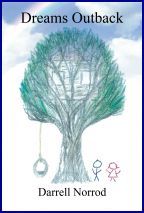 Dreams Outback's innocent book cover holds the explosive story of an American family and their sacrifices made for their country.

Dreams Outback is a unique blend of fiction sprinkled throughout the pages with religion, politics, and war that takes the reader, no matter what age or sex, on a roller coaster ride of emotions. And the front row seat next to the reader is occupied with God and country. And the remaining seats are occupied when your innermost emotions of love and tears surface and spill over into the empty seats with your own thoughts of mystery and unanswered questions.

After a slow start, your front row seat will open your eyes to your forgotten youth and you will participate as a willing character in the book. And with God and country sitting beside you, your newfound emotions will stir and unlock the action that will chase you down the steel tracks. Dreams Outback has a very powerful message for the American People and will put a smile on your face, tears in your eyes, and will make you proud to be an American as two young children start the search against all odds for the American Dream.